After that little miscommunication yesterday, Tropical Storm Bertha has finally formed in the eastern Atlantic. The storm is located just to the west of Africa and has a lot of sea to cover before it could be a threat to land. The southern Cape Verde Islands should experience some showers and light gusty winds over the next day, but no significant effects are expected. Bertha's track is relatively uncertain, but a general out to sea is expected.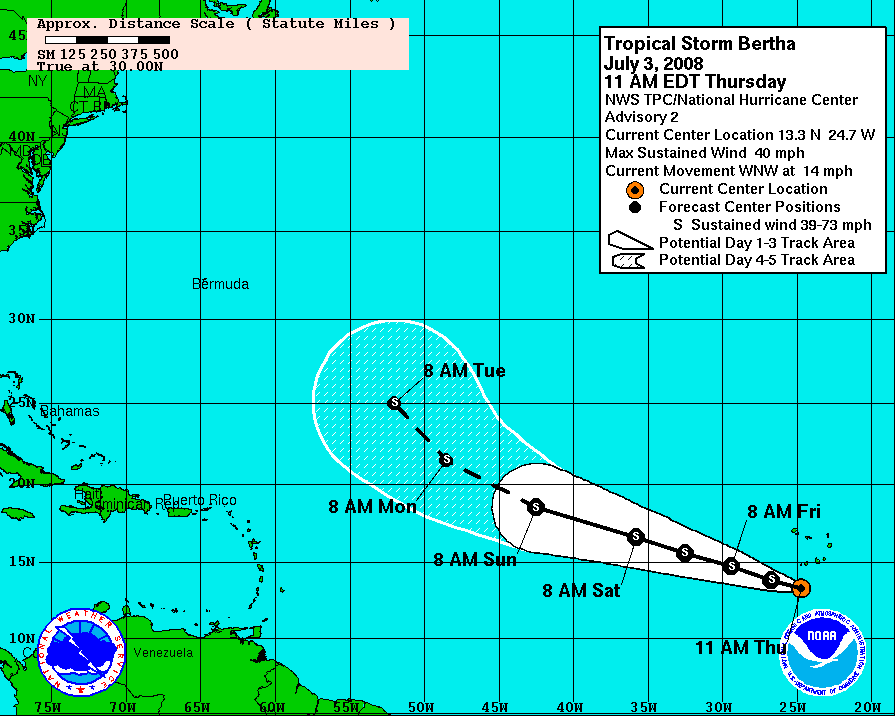 Bertha - Watches and Warnings
Bertha has relatively little deep convection, but her circulation is very well organized for a storm of her size. While significant strengthening is unlikely in the short term, I do expect Bertha to continue to develop organized banding. Sea surface temperatures ahead of the storm are marginal for tropical development so deep convection should remain limited.
The models are all in good agreement with the typical behavior for a storm in the eastern Atlantic in July. They all agree in general recurving track to the northwest.