Hurricane Bertha has weakened from her peak strength and is now clocking in with winds of 90 mph, though her pressure remains relatively low for such a weak storm at 977 mb. Her northwestward track is expected to curve to the north in the coming day. Bertha's track should take her east of Bermuda and safely out to sea. However, sea swells have already started to reach the Bermuda shore.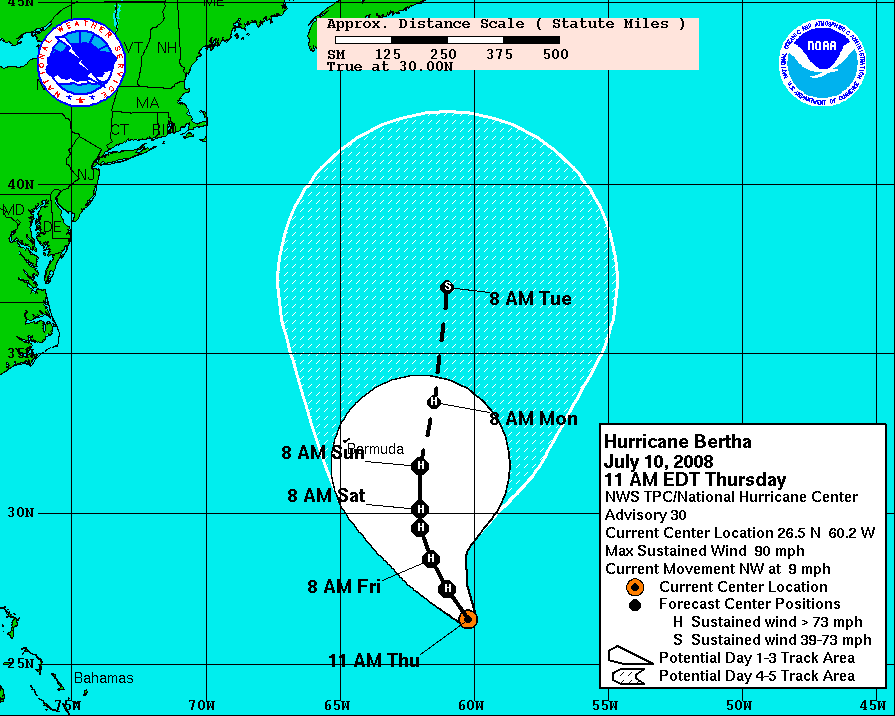 Bertha - Watches and Warnings
Bertha is now approaching the cooler waters of the central Atlantic. As a result her convection is becoming more subdued. The eye is ragged partially open. Bertha is a fairly wide storm, but this is typical of hurricanes leaving the tropics.
Bertha - Infrared satellite
Continued recurvature is expected over the next few days. A general weakening trend is also forecast due to the track being over increasingly cool waters. Overall there is excellent agreement in the model forecast tracks, which increases confidence in the forecast.