I hope that everybody had a relaxing off-season. While I wasn't planning on posting my introductions comments of the season until tomorrow, the official start of the 2008 Atlantic hurricane season, the National Hurricane Center has named our first Atlantic tropical storm of 2008. Welcome Tropical Storm Arthur!
Arthur - Infrared satellite
For those of you who were paying attention to the Eastern Pacific, Arthur is a regenerated version of Tropical Storm Alma. Because the surface circulation of Alma dissipated over Central America, the system has been renamed with an Atlantic basin name. However, Arthur is really a reincarnation of Alma in the sense that Arthur developed as a result of the upper level circulation of Alma. Arthur should remain weak as it progresses over the Yucatan and could regenerate into a tropical storm during its quick trip over the Gulf of Mexico before a second (or really third) landfall along the central gulf coast of Mexico.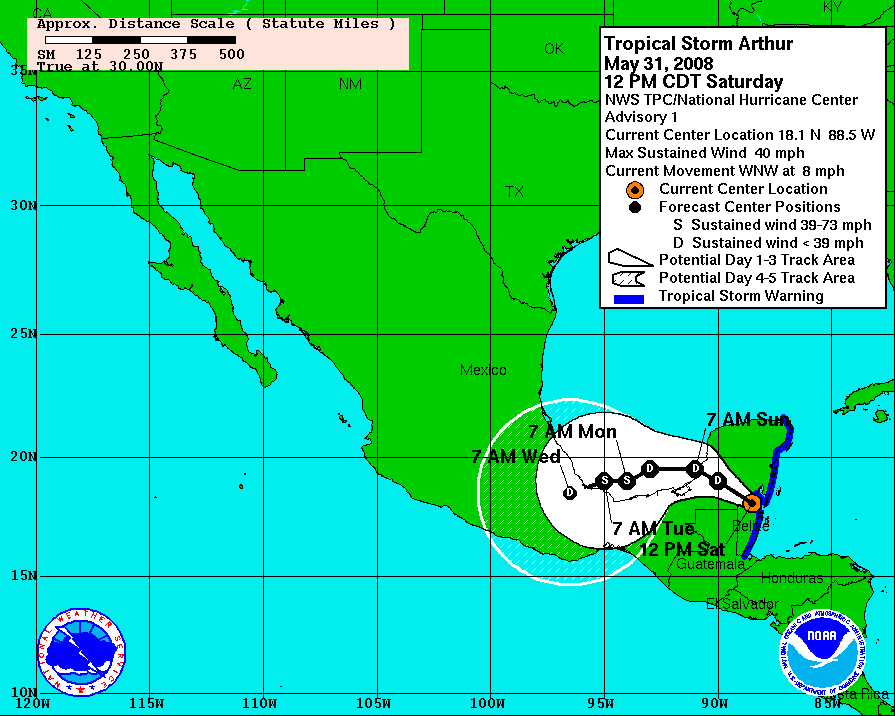 Arthur - Watches and Warnings