This morning Tropical Depression Twelve was upgraded to Tropical Storm Karen. However, the system isn't looking much more impressive. The banding remains only loosely organized and convection is not very deep.
Karen - Infrared satellite
All of the models keep Karen well away from land, but the intensity is not well agreed upon. At this point, it looks likely that the system will reach tropical storm strength and pass harmlessly out to sea. Some of the models that are getting excited about Karen seem to be underestimating the strength of the shear. However, the intensity forecast remains very uncertain given the insistence of the models.
Karen is expected to move to the north-northeast and slowly strengthen. However, increasing shear and cooling waters should limit its strength and prevent the system from becoming a hurricane. Karen is only a bare minimal tropical storm with 40 mph winds and a 1005 mb central pressure at this time.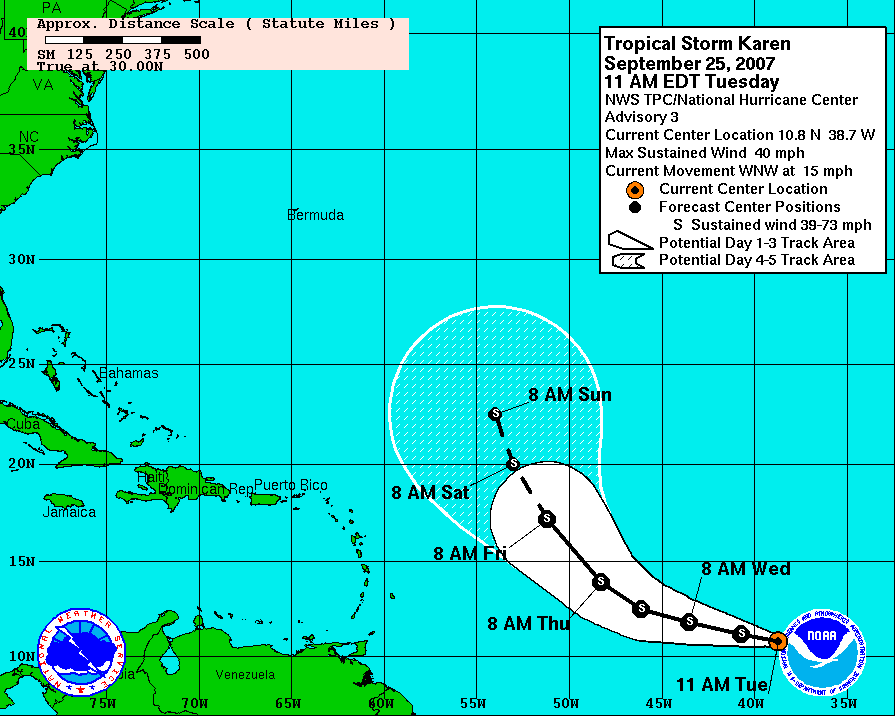 Karen - Watches and Warnings