Last night Tropical Depression Eight was able to strengthen into Tropical Storm Ingrid and is now being listed with 45 mph winds recently measured by a hurricane hunter. However, it seems unlikely that this intensity will last. A recent fix placed the center of Ingrid under the area of deep convection, some some strengthening is possible though unlikely.
Tropical Storm Ingrid - Infrared satellite
At this point a general west-northwestward track with likely dissipation is expected. Steady weakening is forecast to begin later today as Ingrid enters into a more highly sheared environment. It seems unlikely that Ingrid will live much into next week as heavy shear can be a kiss of death to a tropical storm.
Currently there are no watches or warning associated with Ingrid and none are expected. Ingrid does not seem to be a threat to land and will likely fizzle this weekend.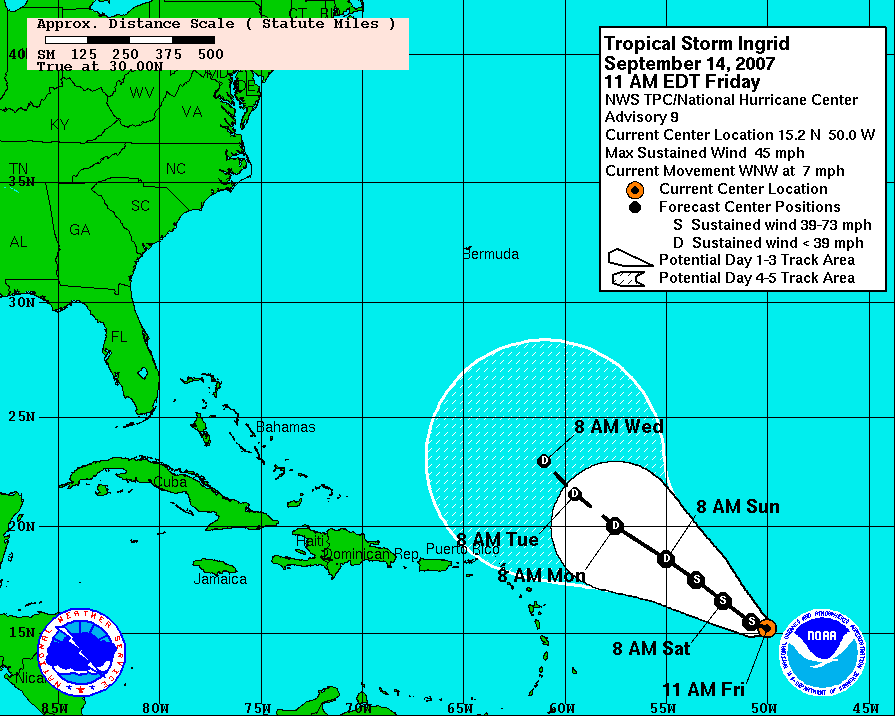 TD Eight - Watches and Warnings