This evening QuikScat again proved it worth in identifying Tropical Depression Twelve in the Atlantic. In reality, TD Twelve seems to already be approaching tropical storm force. However, due to a lack of organization the system will likely not be upgraded until at least morning.
TD Twelve - Infrared satellite
The models are not excited about TD Twelve's development and all keep the storm well away from land. At this point, it looks likely that the system will reach tropical storm strength and pass harmlessly out to sea.
TD Twelve is expected to move to the north-northeast and slowly strengthen. However, increasing shear and cooling waters should limit its strength and prevent the system from becoming a hurricane.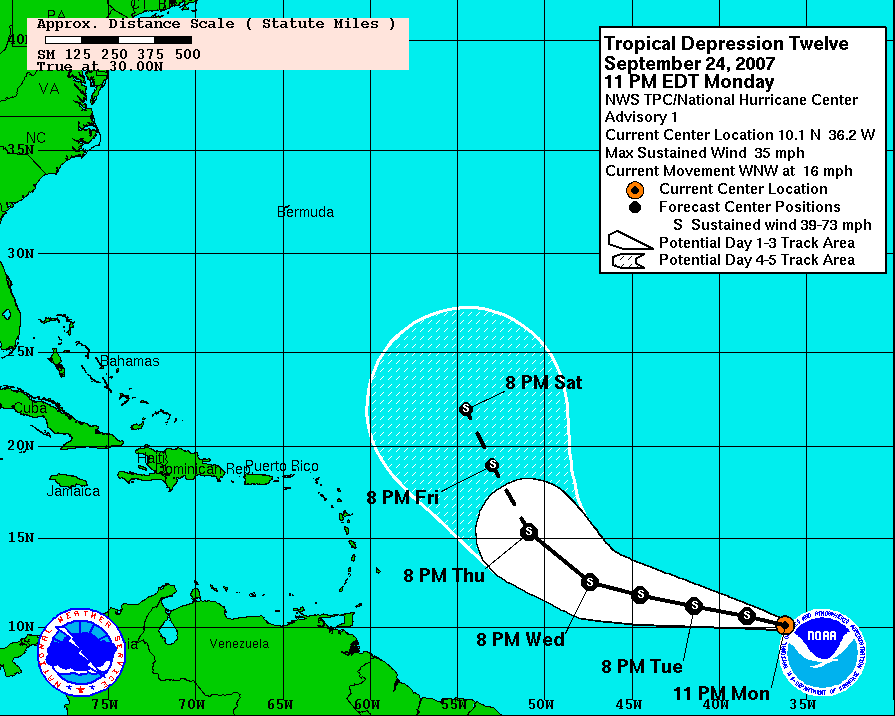 TD Twelve - Watches and Warnings