Late this morning Subtropical Storm Jerry formed in the open Atlantic Ocean. Jerry is not looking impressive on satellite and is running out of time to strengthen. To be honest, without the dying QuikSCAT satellite, I sincerely doubt this system would ever have been upgraded. Jerry has a chance to become fully tropical later today, but by tomorrow conditions will be unfavorable for further strengthening.
SubTS Jerry - Infrared satellite
The models are not excited about Jerry's development and all keep the storm well away from land.
Maximum sustained winds are at 40 mph, barely tropical storm force, and the system is stationary. A gradual northeast drift is expected over the next couple of days.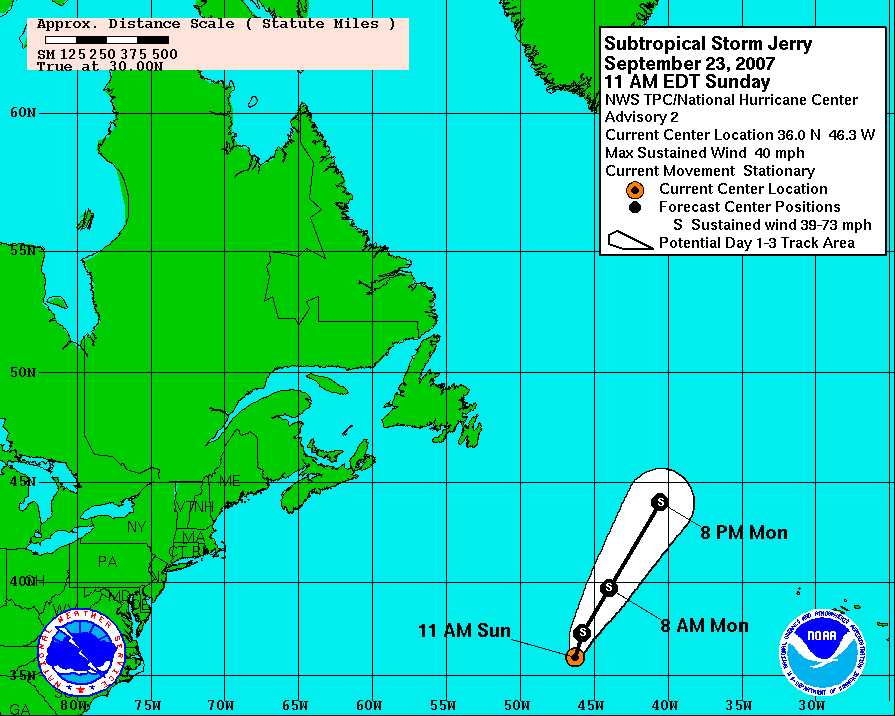 SubTS Jerry - Watches and Warnings