Hurricane Felix made landfall this morning as a Category 5 hurricane with 160 mph winds in northern Nicaragua. Fortunately for those in the area, the wind core remained small with hurricane force winds extending out only 45 miles from the center of the storm, though this is nearly double what existed before the eyewall replacement cycle. Unfortunately for those ashore, inland flooding is the leading killer from hurricanes in this areas. When Hurricane Mitch made landfall as a Cat 5 here, he killed about 20,000 people from mudslides across the area.
Felix - Infrared satellite
There are still many active watches and warnings in the area. Felix is expected to rain out over the area so please refer below for a map of the affected area.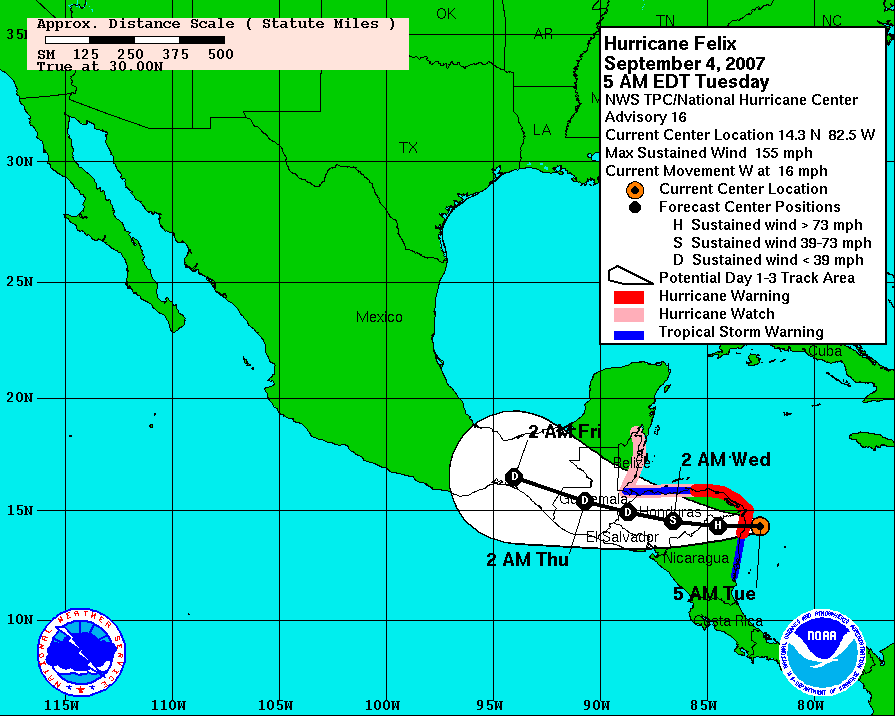 Felix - Watches and Warnings