To be notified of news about this storm and others through the season:
For computer model forecasts,
visit our charts page.
Tropical Storm Gamma shifting slightly east
November 19, 2005 - 11:48 PM UTC (subtract 4 hours for EDT)
There is not too much new to say about Tropical Storm Gamma. The 10:00PM EST advisory from NHC lists Gamma with sustained winds of 45 mph and a central pressure down slightly to 1005 mb. Gamma is moving to the northeast at around 6 mph.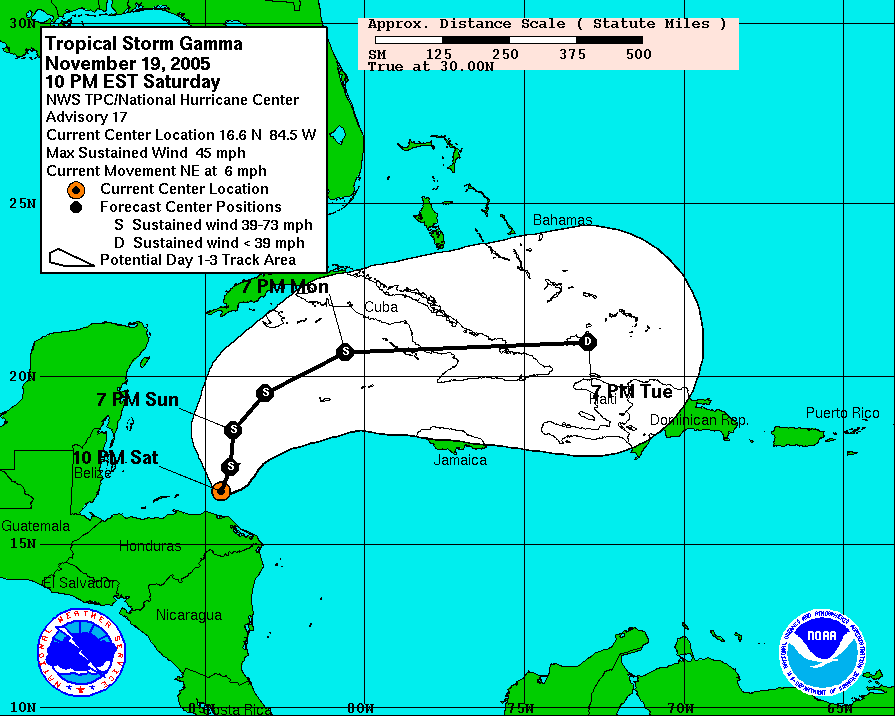 There have been intermittent bursts of convection near the center of Gamma's circulation. Wind shear has been slowly increasing and Gamma remains poorly organized. The models continue to diverge and the forecast remains unclear. At this point waiting and watching Gamma slowly dissipate seems to be the best move.