This afternoon Tropical Storm Gamma formed in the northwest Caribbean. NHC's initial advisory lists Gamma with sustained winds of 40 mph and a central pressure of 1006 mb.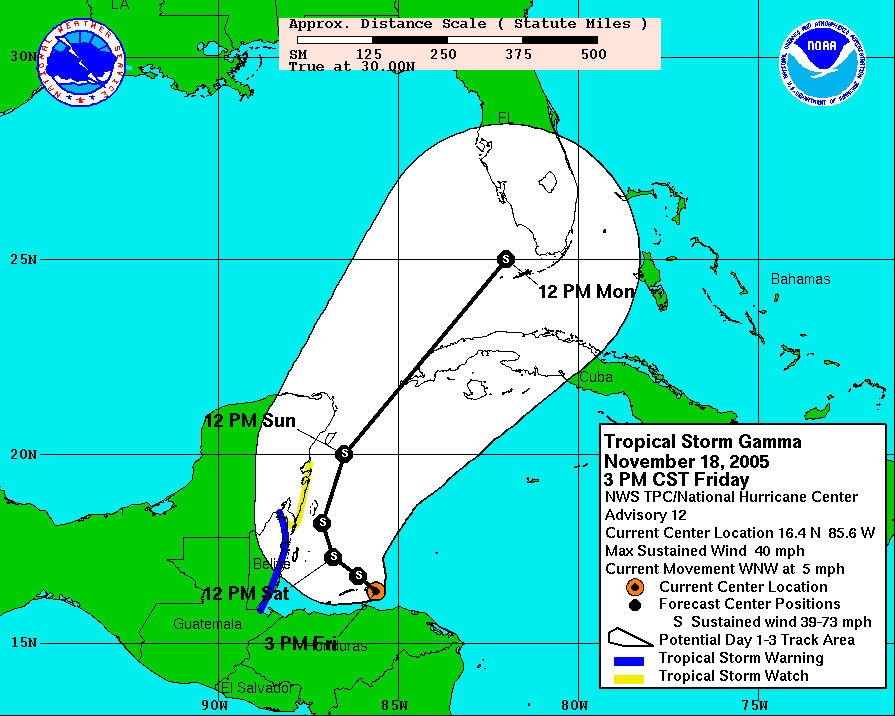 - Click for full size image -
Gamma is lacking signifigant deep convection near its center, but other indicators point to a stronger storm. Aircraft recon reported maximum sustained winds well above tropical storm strength, the storm has excellent outflow to the north, and it has clearly formed a broad circulation.

- Click to see full size image -
Gamma is currently located in a fairly hostile environment, and the models do not have a very good handle on its track. It is expected to curve slowly towards the northeast and approach Florida as a tropical storm. However, this is a low confidence forecast. Gamma could easily dissipate in the next few days.

- Click for full size image -