Beta has become a hurricane overnight with winds of 75 mph and a pressure of 987 mb. Once again it seems as if Beta is trying to form an eye.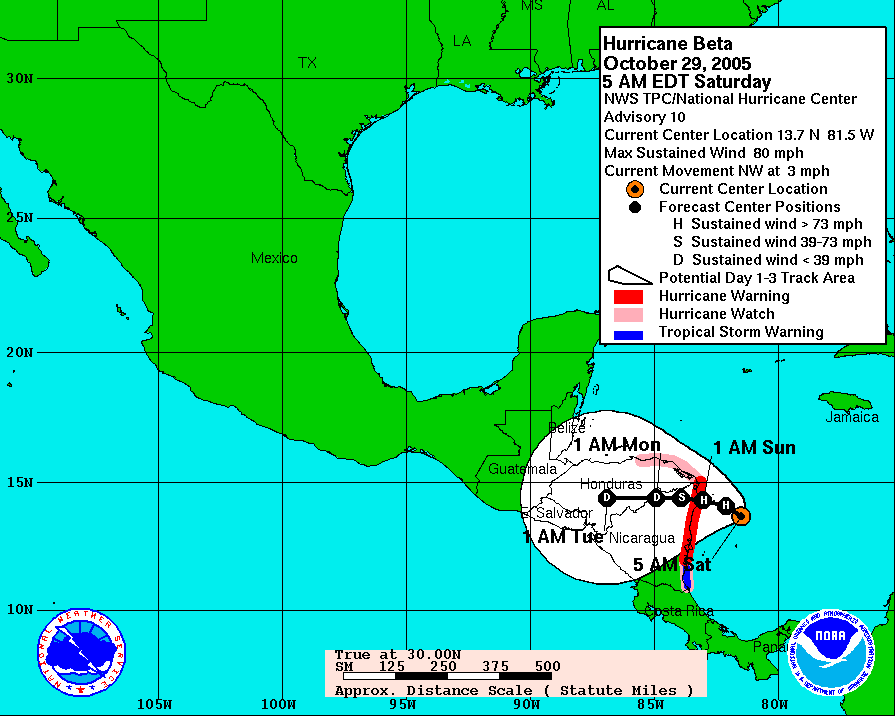 Convection remains very strong and focused around the center of circulation. Shear is also weakening.
Microwave imagery once again is showing half of an eyewall wrapping around from the southern side of the storm. This is confirmed by surface observations from islands in the area.