Beta has continued to strengthen throughout the day today and is now listed at 65 mph and 994 mb. This steady strengthening is forecast to continue, but Beta's organizational development has slowed.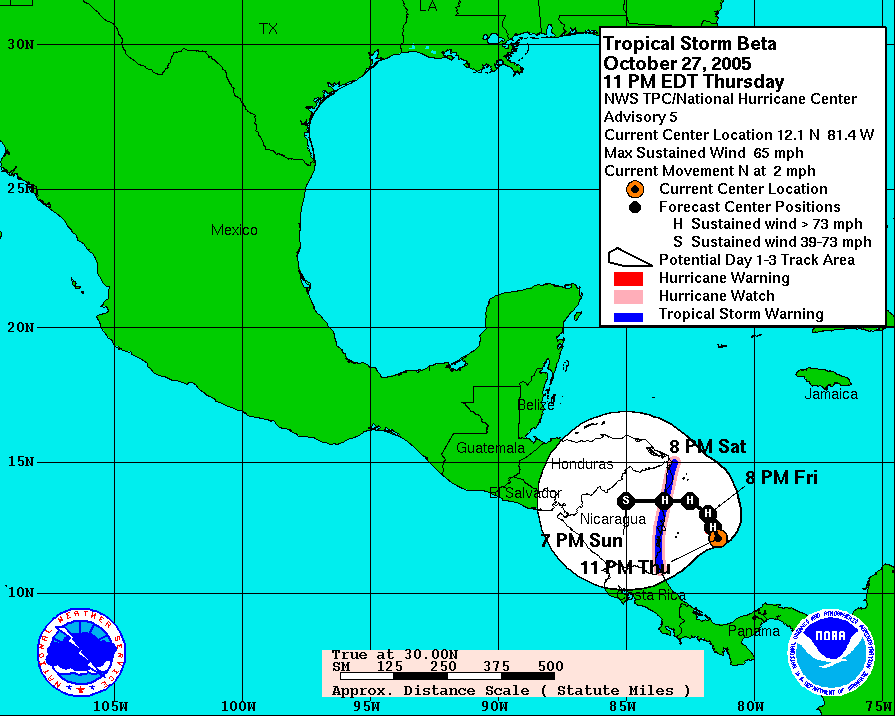 Earlier tonight it looked as if Beta wanted to form an eyewall, but it was unable to solidify. A strong hook-like band still exists near the core, and future development of an eye remains possible. Typically one would expect banding to wrap into the center to form the eye, and such contraction is again possible in 12 hours.
Beta remains a very small tropical storm but is maintaing a solid central dense overcast region. Such a central area of convection is very conducive to strengthening.