Tropical Storm Stan is now out over the Gulf and showing some new signs of life. Advisories have been issued in anticipation of a second landfall.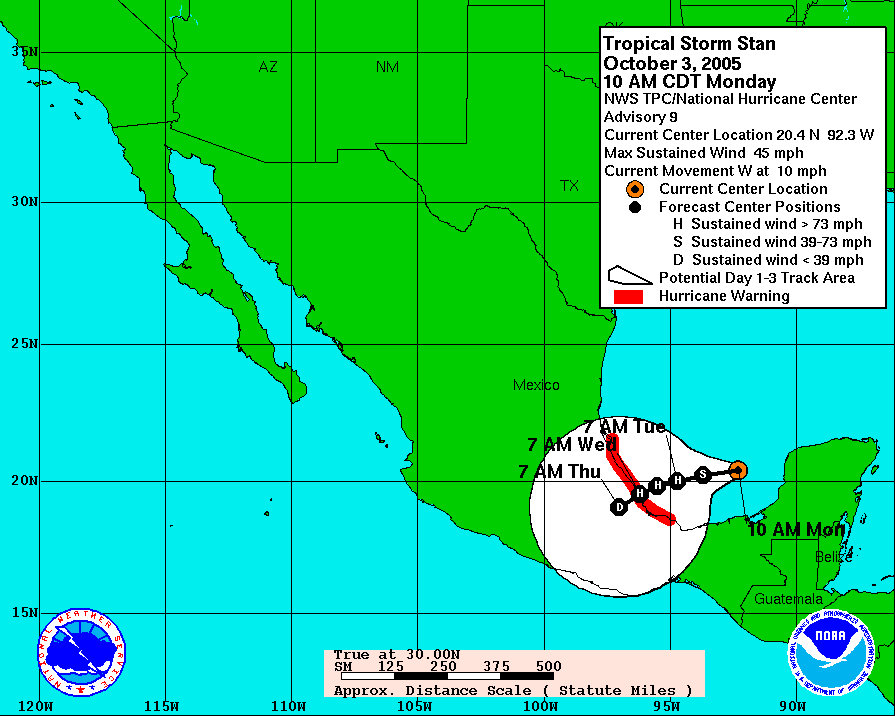 Overnight, the winds from Stan were very quiet. However, the storm is forecast to strengthen quickly to hurricane strength.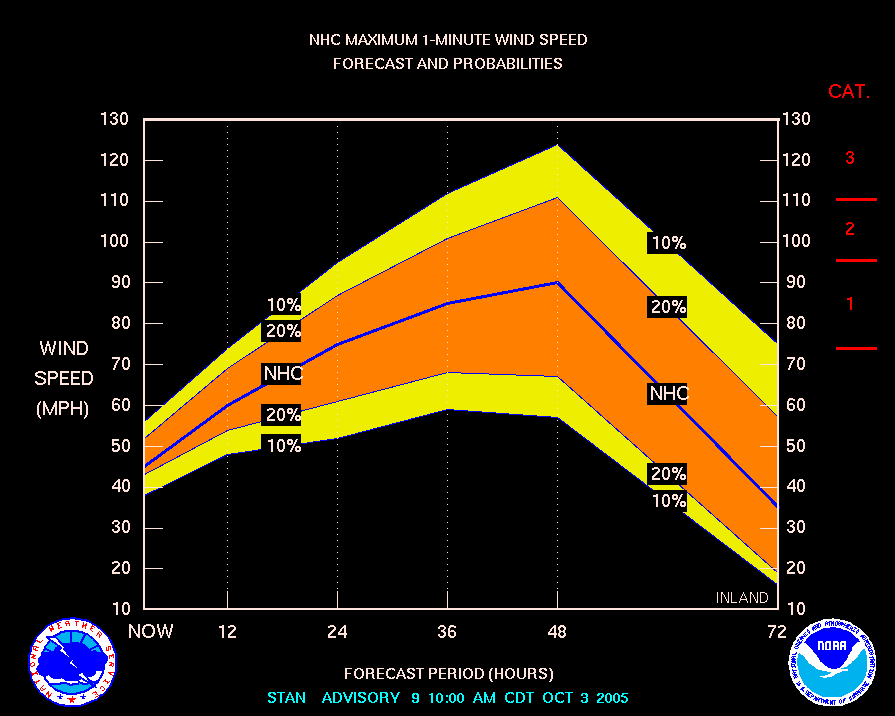 The satellite shots are finally showing a healthy burst of convection that should lead to a strengthening on the storm. The circulation looks very well defined, and Stan could strengthen to a hurricane very quickly over the Gulf. While this may seem like a huge leap, the waters are very warm and Stan's circulation is strong enough to support this type of intensification.

I checked out the radars from Mexico, but there is nothing exciting worth noting.
The models seem to have a surprisingly solid handle on the track. This leaves me no reason to doubt NHC's official track as they all seem perfectly reasonable to me. Look for a second landfall along the western Gulf.