I don't think we will ever see TD 19 become a tropical storm. A quick look at the satellite doesn't show much of a system left.

I'll keep an eye on the depression as slight strengthening is still possible, but NHC is no longer expecting a whole lot of this system. Of course, the chance of a hurricane forming is always there.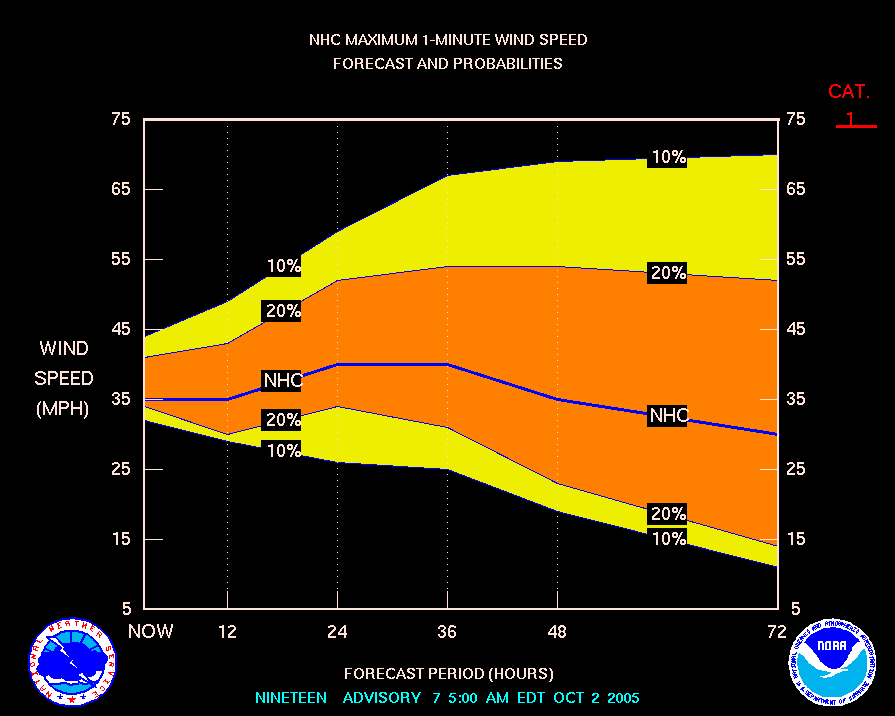 The models are actually now calling for recurvature towards Africa, which would be interesting to see.