Beta has become a hurricane overnight and now has winds of 85 mph and a pressure of 979 mb. Beta formed a pinhole eye that is obscured in most infrared and visible satellite images. Remember: as soon as Wilma developed a pinhole eye in this region, she strengthened from a Cat. 1 to a Cat. 5 overnight. The SHIPS model is indicating over a 60% chance that Beta's winds will strengthen by at least 30 mph in the next 24 hours.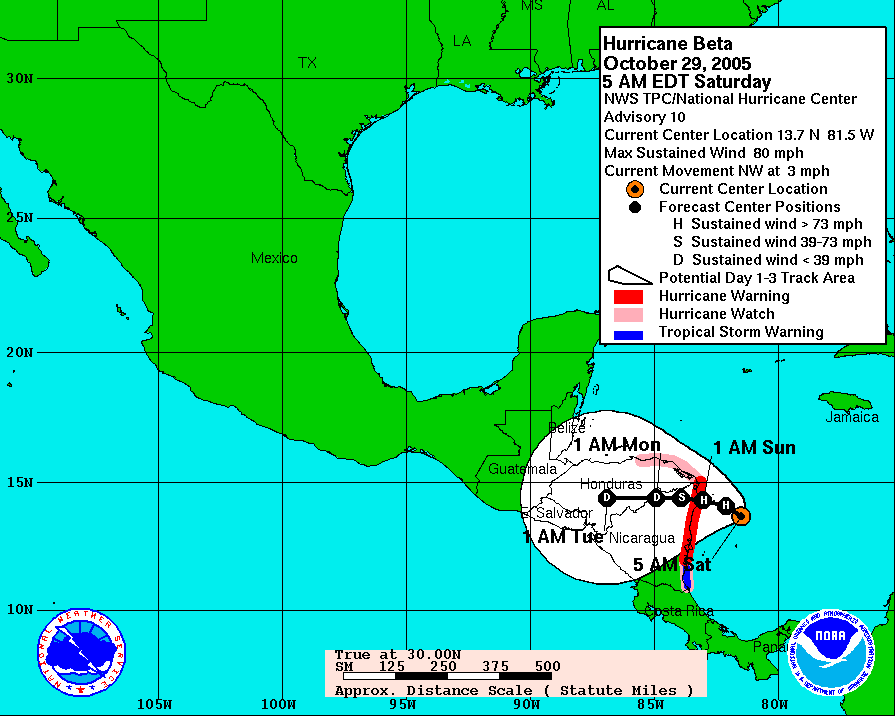 Infrared imagery is clearly showing the dominant eyewall, but the eye remains clouded over. There is only one eyewall in place so I do not expect an eyewall replacement before landfall.
The pinhole eye is evident in microwave imagery. If you click on the picture to expand it, you can look closely and make out the tiny eye. The situation in Nicaragua could be very serious tomorrow.