I suspect that we will see substantial damage across North Carolina for a storm as weak as Ophelia was. The Outer Banks suffered a very heavy lashing from a hurricane that barely crawled along. The goods news is that Ophelia has been downgraded from a hurricane to a strong tropical storm with winds of 70 mph. The bad news is that it is poised to move right off of Cape Cod and strike Massachusetts next. However, Massachusetts is well prepared from the storm as they often get much worse weather from Nor'Easters during the winter. Right now my biggest concern with Ophelia is whether or not my cookout in Connecticut on Saturday is going to be rained out. This would make me sad.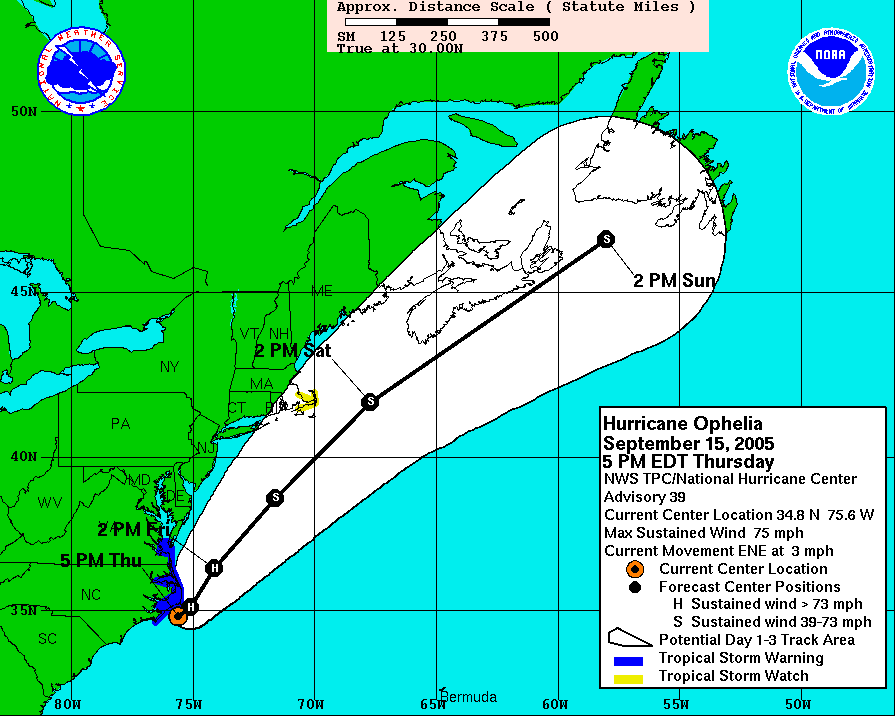 For those of you that monitor in the Eastern Pacific, there are a pair of tropical storms lined up behind each other. Everyone say hello to Jova and Kenneth.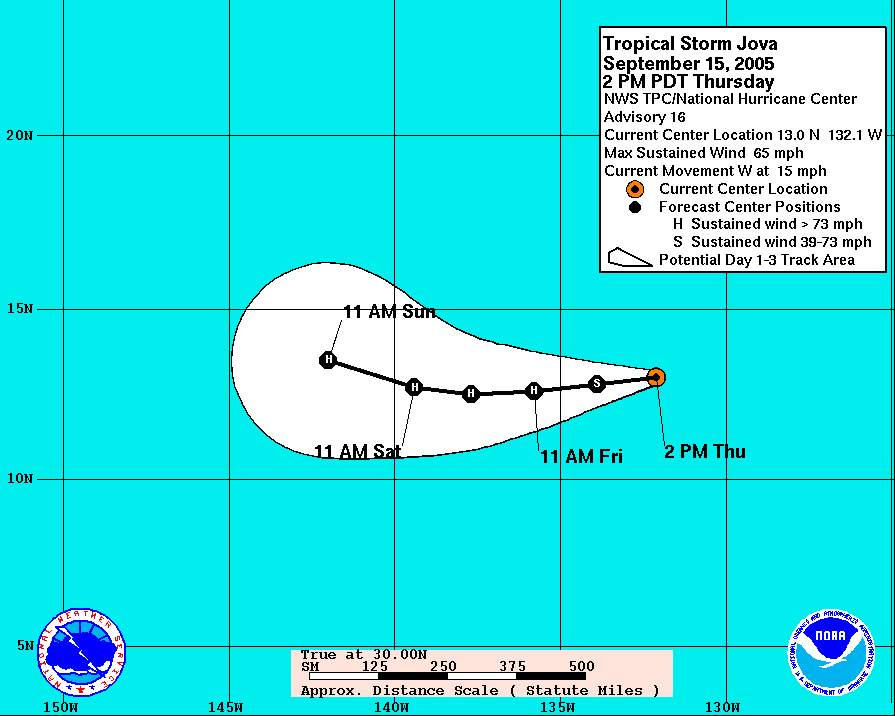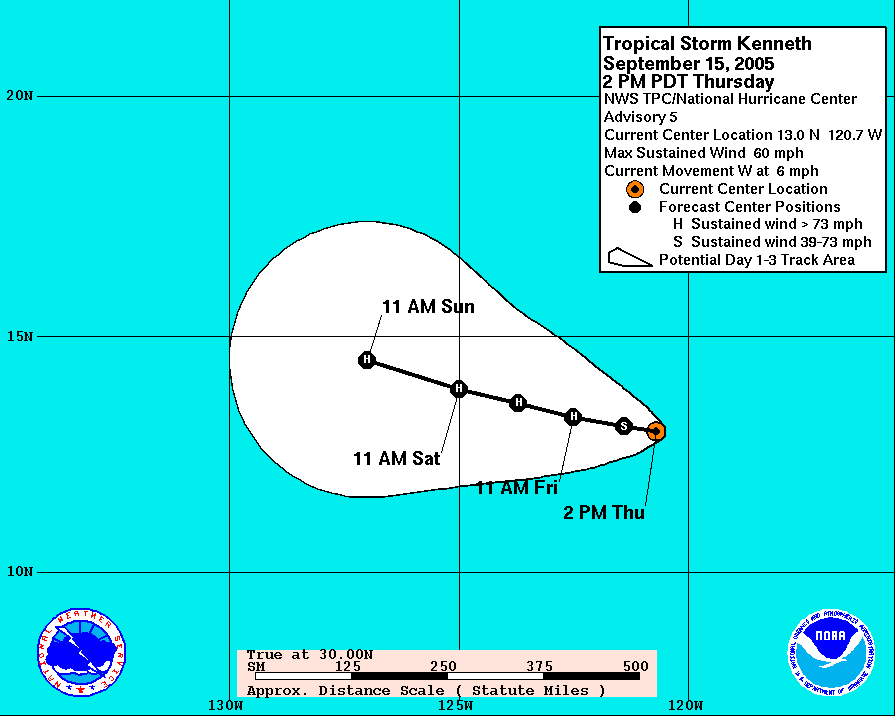 Who the hell names a storm Jova? Neither storm looks to affect any land mass, and therefor I am going to ignore them for now and focus on my weekend. Of more direct consequence, there are a couple areas of disturbed weather in the Atlantic that could develop some time in the next few days. I will keep a close eye on these storm and relay information as it becomes available.