Hurricane Otis is looking much better organized this evening. The Mexican government has extended advisories up the coast, and Baja California looks to be hit this weekend. Otis is currently listed with sustained winds of 90 mph and could strengthen some more.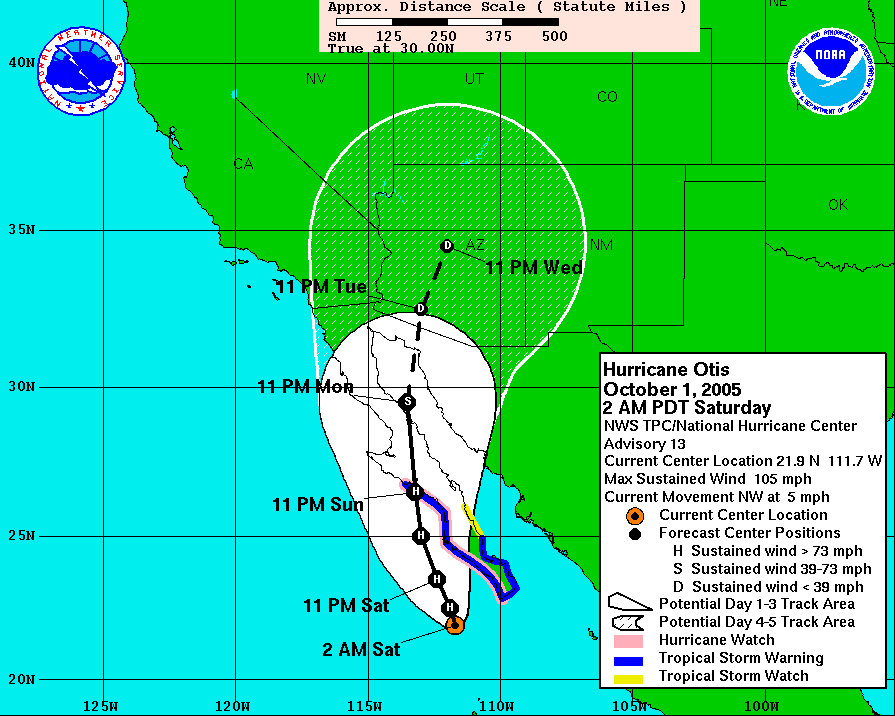 Notice at the obscure angle at which Otis is approaching the coast. This will serve to drag out the landfall and impact a much larger area with damaging wind, rain, and surf. Otis is sucking in a little dry air out of Mexico right now, but tonight he has solidified an eyewall. The eye has finally cleared out and deep convection has wrapped around the entire core.

As you can, see the outer bands are already reaching the Mexican coast. The eyewall is clearly showing on the Mexican radar out of Los Cabos, so the storm should be much easier to track until landfall.

The model consensus now clearly brings Otis into the Southwest United States where he could cause some serious flooding. While it is too early to talk about those details now, please keep an eye on this situation.