I know we don't pay much attention to the Pacific, but Hawaii is in the threat cone of a hurricane. While it looks unlikely that Hawaii will be hit but a significant storm if it ever reaches there, I felt this was worth noting. Take a look at the most recent threat cone issues by NHC.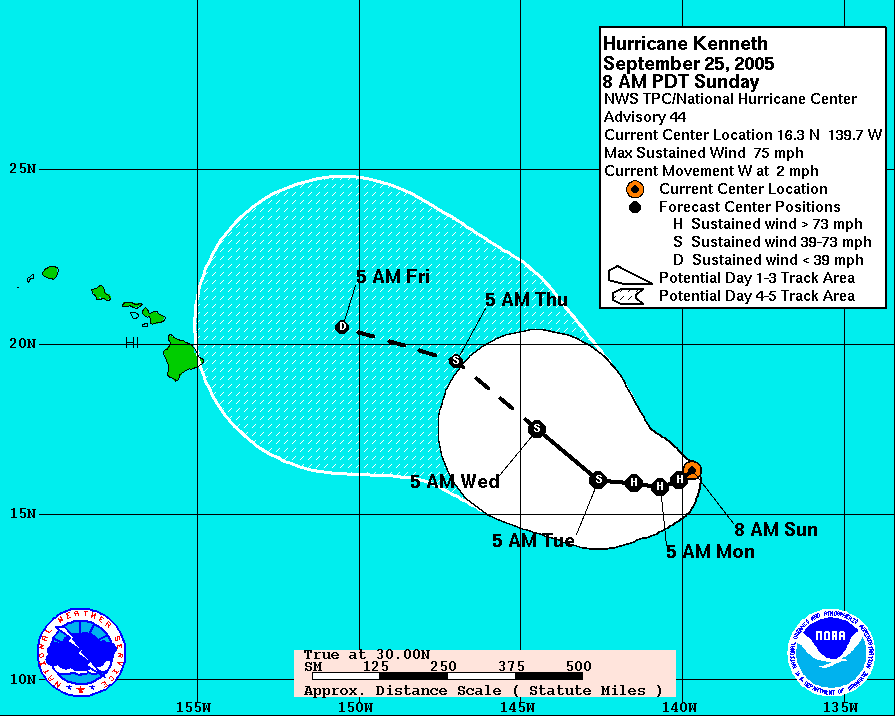 While Hawaii is hardly a sure bet, it does seem to be in the way of Hurricane Kenneth. Many of the models even bring Kenneth in that direction.
The latest satellite shot does not look that impressive, but Kenneth has restrengthened to a hurricane after a long weakening trend. Even if Kenneth were to reach Hawaii, I expect he would be a minimal tropical storm or tropical depression.